Easy access to urgent family care near you in DeSoto Parish
Seeking quality care close to home? Fast Pace Health is dedicated to treating Mansfield, LA, urgent care patients. Get urgent care nearby today for injuries or illnesses. Our facility is designed for fast and convenient treatment for walk-in patients, and our providers are ready to provide immediate care. Fast Pace Health is open seven days a week, with no appointments necessary. Walk-ins are welcome. We have lab and X-ray services onsite. Additional services, such as behavioral health and virtual telehealth, are also available. That's urgent care near me with local providers from your area—experience our quality care close to home today.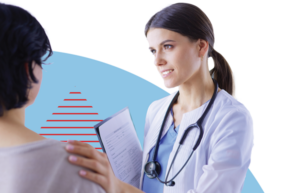 Additional services
The Behavioral Health team, at Fast Pace Health, focuses on treating patients with behavioral health issues including depression, anxiety, ADHD, PTSD, and other psychiatric disorders using appropriate medications and/or psychotherapy. Patients' individualized treatment plans depend on their unique needs and medical situations.
---
Same great urgent care from the comfort of your home with our Telehealth service.
Get treated for a range of symptoms & conditions right from your smartphone, tablet or computer. Our telehealth providers can treat a wide range of health concerns and may also prescribe and/or refill many common medications through our virtual care experience.
Patients experiencing moderate to severe COVID-19 symptoms may not be appropriate for our telehealth service and may be referred to in-person providers.
---
Looking for a primary care provider? We can help fill this need in our urgent care setting. Friendly, hassle-free wellness and preventive care.
Fast Pace Health's primary care offers continuing and comprehensive wellness and preventive services throughout your life. Our goals are to help prevent or solve any ongoing health problems while improving the patient's overall wellbeing by managing common health conditions.
---
If you are experiencing a medical emergency, please dial 9-1-1.